I've been busy pinning images for a project close to home...a childhood friend who bought a spanish-style casita here in Silver Lake. He's a dude, so it needed to be somewhat masculine, and the direction I'm loving is an amalgam of mid-century and updated southwest.
We're both from New Mexico, by the way, so the latest design craze for southwest style is not completely lost on me, but neither is my intense distaste for it when it is overdone.
I think the key to making this vibe feel fresh is keeping it pretty sparse, with stark white walls contrasted against a very edited decor. Observe...
VIA PINTEREST


EMILY HENDERSON


VIA WIT & DELIGHT TUMBLR


VIA VIM AND VINTAGE


EMILY HENDERSON


EMILY HENDERSON


NATE BERKUS


VIA THE BRICK HOUSE


VIA THE BRICK HOUSE


VIA THE BRICK HOUSE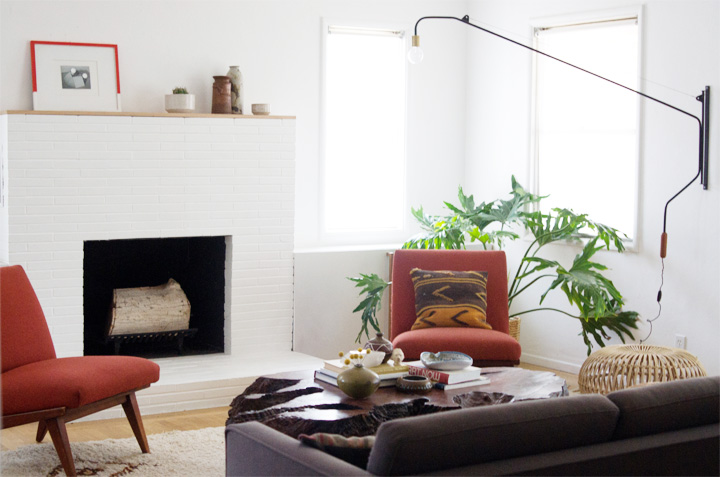 VIA THE BRICK HOUSE


VIA THE BRICK HOUSE


As you can see, Morgan Satterfield of The Brick House, does a brilliant interpretation of this style...thanks for all the inspiration Morgan!
Luckily for us, LA is a mecca for mid-century vintage furniture and decor, and being so close to Mexico (it once was Mexico, but you knew that) we're not so lacking in the southwest department either. This look is one that is really achievable, so have at it!