I'm a big fan of wall art in the correct dimensions and the right proportions for a space. I think it's one of the primary hallmarks of a thoughtfully decorated home. And it's not really about how much the art cost...it's often more an issue of framing and hanging. Something as simple as a map or literally just sheets of colored paper can look fantastic if the presentation is right...
And there's nothing worse than a big wall with small chintzy-looking little frames stuck up there. Case in point:
pinterest
OK that might be an extreme example, but even with the whole gallery wall craze, I really can't stand when little 4x6 and 5x7 frames are thrown in. This is obviously an intentionally decorated space and some might like it just fine, but those little frames are just not my thang...
pinterest


I much prefer the look of a gallery wall using larger frames, and I especially like to use wide matts within the frames....all the white space really helps keep the wall from looking cluttered and gives the art room to breathe...
Better right? I tend to think that no frame smaller than 8x10 belongs up on the wall...with rare exceptions. For instance sometimes you can group multiple small frames together to have the same impact as one larger frame...but you must only use this trick sparingly!
LITTLE GREEN NOTEBOOK
But I'm off on a gallery wall tangent when what I really came here to write about today is the huge DIY wall mural I made in my son's nursery.
ROSA BELTRAN DESIGN (photo Bethany Nauert)
Sometimes a really large scale piece of wall art is what's called for in a room. I wrote all about one way of doing this affordably with stock photography here.
For the nursery, I started with the same premise by finding a free online image of an antique engraving with a mama and baby elephant. I loved the sweet subject matter, and it worked right in with the classic elements and "tiny explorer" theme I have going on in the nursery.
I knew I wanted a really large piece on that wall above the sofa, so I took the digital image to the print desk at Office Max and for about $7 they blew it up to 36"x48" and printed it out for me. 36 inches tall is the maximum size that those large plotter printers can do...but you can have any length you want because they're printed on a continuous roll of paper. It's super cheap because it's just basic xerox quality and it's only available in black and white.
I actually wanted mine with warmer sepia tones, so I made a lightly tinted "wash" with just a squirt and brown acrylic art paint diluted with lots of water that I brushed on top of the image. The paper got a little wet and wrinkly, but as it dried it took on an aged, antiqued look that I liked a lot.
We nailed some basic stick molding to the wall and painted it white to create a giant frame...no glass needed since this would be a collage adhered directly to the wall. I made the framed area larger than the printed image so that I could surround it with a map border...essentially creating matting for the picture with a collage of maps and making the whole thing even larger than the max size printed image. I cut up some old maps I had on-hand, and also used a couple of these $5 decorative paper maps found in specialty paper and art stores.
Once I had the layout I wanted, I used Liquitex Matte Gel medium to stick it all up and decoupage the entire collage to the wall. Liquitex mediums work the same as Modge Podge...it's just more cost effective if you need a large quantity to buy the big tub of Liquitex from the art store.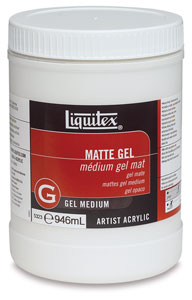 And this is the end result. I love it, but more importantly my baby boy loves it...kids are SO into baby animals!
There you have it....enormous, high impact wall art for under $30.