I have a husband and wife pair of clients who have somewhat different design sensibilities from each other. It often happens this way, and the fun challenge is finding the right combination of styles that not only mesh well together, but also make both people happy.
In this case the husband leans toward mid-century designs, and the wife is more of a traditionalist. As this process unfolded and their predilections became clear, went back and forth a bit with the design of their dining room. You might remember the first dining room design I posted here. Our jumping off point was their fabulous blue Hermes china pattern, and I built a breezy but elegant room that combined a rustic reclaimed wood table and wood bead chandelier with more traditional chippendale chairs and mirrored buffet.
ROSA BELTRAN DESIGN
But as we went it became clear that they wanted to incorporate a bit more mid-century modern style into their home, so back to the drawing board we went. My clients themselves came across this dining room by Nate Berkus and absolutely fell in love with it. It blends a very traditional table and chandelier with those groovy mid-century chairs and modern art. And how about that emerald green velvet!?!?
NATE BERKUS
They set their hearts upon having chairs just like that....emerald velvet and all. And that's not something you see everyday. So this is the solution we all came up with:
(All found for a pretty great price on overstock.com)
All the chairs are currently being re-upholstered with this sumptuous
emerald green velvet by Pindler & Pindler:
And all the chair bases were powder-coated in a matte brass finish that emulate the inspiration chairs: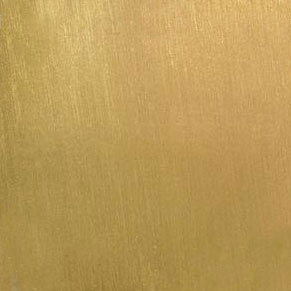 How's that for some creativity!? Believe me, it took more than a little research and chasing my tail to source the exact shade of emerald velvet (I think I went through about 30 swatches from all over the known universe before I found the right one) AND to research the right coating process for the chrome chair legs. Turns out that electroplating them in brass would have been far too costly at a couple hundred dollars per chair, and I had no confidence in simply spray painting them...I was afraid the finish wouldn't hold up, and it wouldn't look enough like real brass. Powdercoating turned out the be the right solution...cost effective and supposed to be bomb-proof.
TABLE
This weathered wood dining table by Restoration Hardware:
CHANDELIER
And this scissor-arm brass chandelier with black linen shades: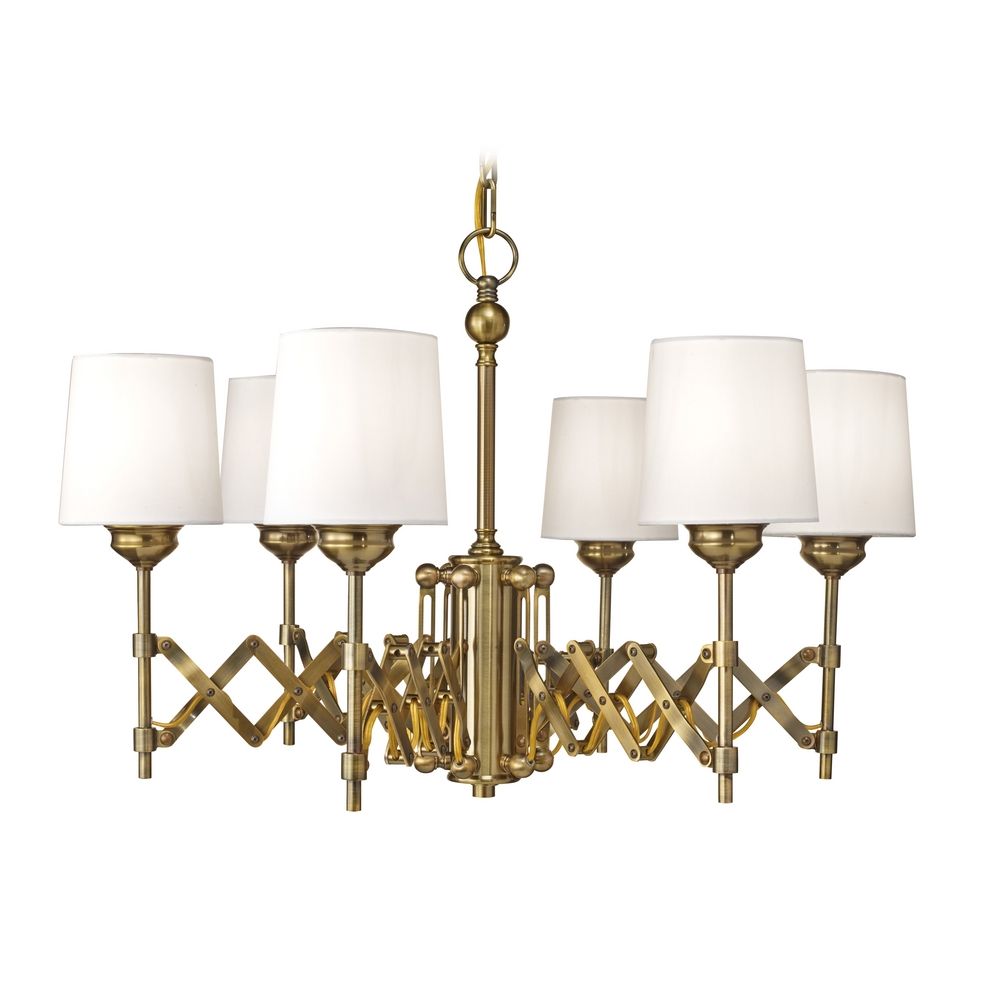 SIDEBOARD
One more addition to the space is this beautiful metal-work sideboard by Aidan Gray.
Can you see it?? Completed with some sort of large scale piece of contemporary wall art to tie the whole look together, I think my clients will have the dining room they are dreaming of.