Remember the long campaign dresser I found while out thrifting, that I yearned to lacquer in a soft grey tone and use in a client's pretty bedroom? Well it happened.
Then...
And now...
I felt a little naughty painting over such high quality mahogany wood, but I think the new incarnation truly shows this dresser off to it's best advantage. The soft grey really sets off all that fabulous brass campaign hardware so nicely! Much more than the original wood tone did....it needed more contrast and now it works.
The lacquering was professionally done in a shop with a spray booth, which is really the only way to get such a perfect finish, in case you're wondering. Although I do hear that Rustoleum oil-based enamel paints provide an extremely glossy, glassy finish for a hand brushed application. I have yet to experiment with this paint....do they even sell it in the state of CA? We have some pretty stringent VOC regulations here.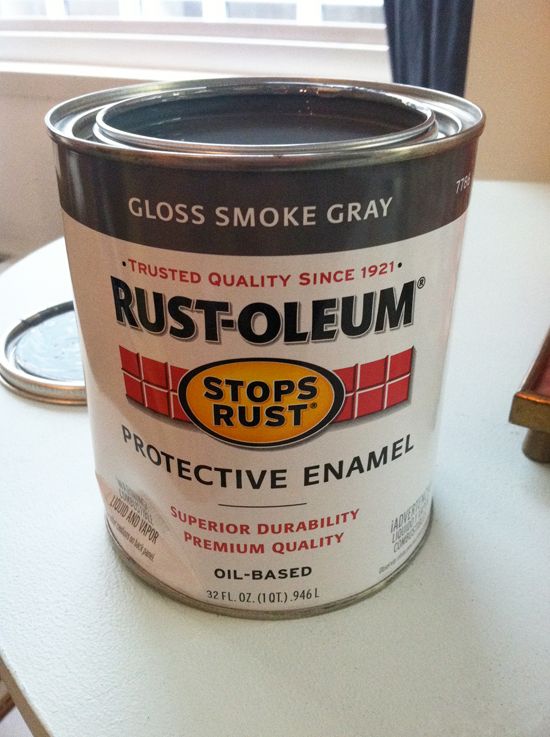 I'm going to look for it the next time I'm in Home Depot. The colors of this line are limited and it's not custom tintable, but for basic white, black, and some primaries, it's definitely worth investigating. Because look at the mirror finish Jenny from Little Green Notebook (my favorite blog, if you hadn't noticed from all my references to it) achieved with this side table!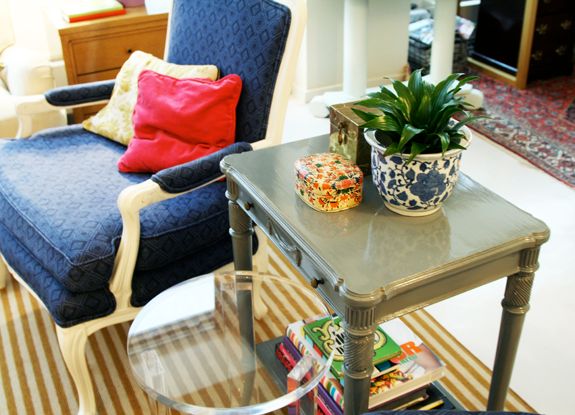 LITTLE GREEN NOTEBOOK
Stay tuned for the profesh photos of the bedroom that now holds the gray campaign dresser...it's a keeper for sure.