It's officially Summer, and I've got a happy little progress shot of a client's office to share with you...
Isn't that wallpaper great fun!? It's called "Petal Pusher" by Hygge & West, and I'll level with you...it was already up when the clients moved into the house. But they loved it, and happily the large scale gold and ivory floral print works just dandy in the feminine office space this room will become.
I must say I think the light fixture we selected plays so well with the floral wallpaper. It's this brass and scalloped drum ceiling light...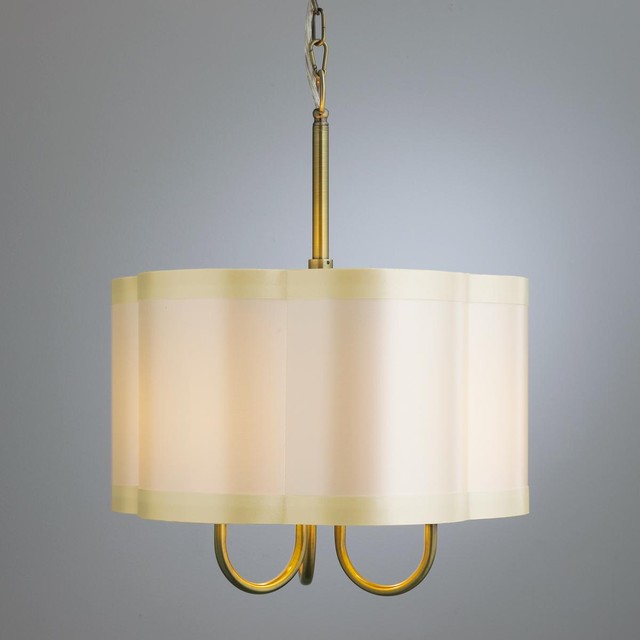 This little room is also getting a teal velvet settee, a lucite coffee table and desk chair, a great brass accent table, and if I have my way with it, a slew of pretty desk accessories and bright pillows for the sofa.
Which gets me thinking....I may soon have to devote an entire post to Kaffe Fasset and the incredibly trippy but wonderful textiles he designs. I'd toss a couple of pillows done in these bold florals into this room in a heartbeat!
It's a bold move with the floral walls, but I do believe it would work!