If you've ever shopped around for kid's room decor, you know that the invariably limited colors and thematic cartoon characters plastered all over everything can be pretty limiting! Which is why it's great that it's so easy to bust out little DIY projects that allow you to put your own stamp on the look and feel of the room.
This is just a little kleenex box cover I made that I think is super cute. I bought a cheapie square plastic one at the thrift store, and a sheet of decorative paper at the art store, a little decoupage gel, and boom.
You'll find the same vintage illustrated alphabet paper here, and tons more decorative paper options here and here. Decoupage is the sort of thing you literally cannot mess up, so don't be daunted.
And here's a hint: this little DIY isn't for the kids only...If you, like me, also have trouble finding attractive little waste baskets and kleenex boxes for adult spaces too, and this little trick works just as well for that.
I know I've been on a malachite kick lately, but truly, how pretty would this little wastebasket be? With this malachite fabric (which also works great for decoupage...see my fabric box project.)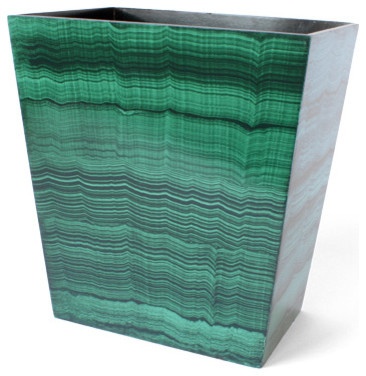 Or check out Jenny from Little Green Notebook's agate waste basket (reminds me of my swirly agate wall project.)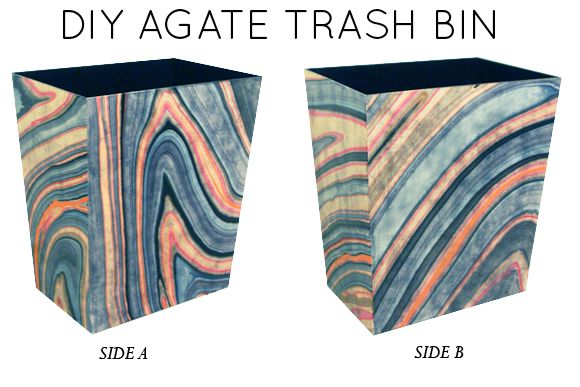 This mod vintage set went on 1st Dibs for $350!
I could see using a marbled "nonpareil" pattern paper to achieve a very similar look...
Perhaps something floral? Ikat? Geometric?
The possibilities are endless, people....have at it!