We managed to fill the long weekend with so much good stuff that it felt both very full AND very relaxing...not always an easy balance to achieve!
We felt like escaping the city on the 4th so we drove up to the little mountain town of Idyllwild, CA on Thursday morning and stayed 2 nights just enjoying the mountain air and pine trees.
We stayed at the Rainbow Inn B&B, brought our mountain bikes and B's bike trailer, took in an old-fashioned big band concert in the park on the 4th, and discovered Cafe Aroma for superbly fresh "foodie" food and live jazz. It is THE spot to dine in Idyllwild, if you're ever there.
Rainbow Inn, Idyllwild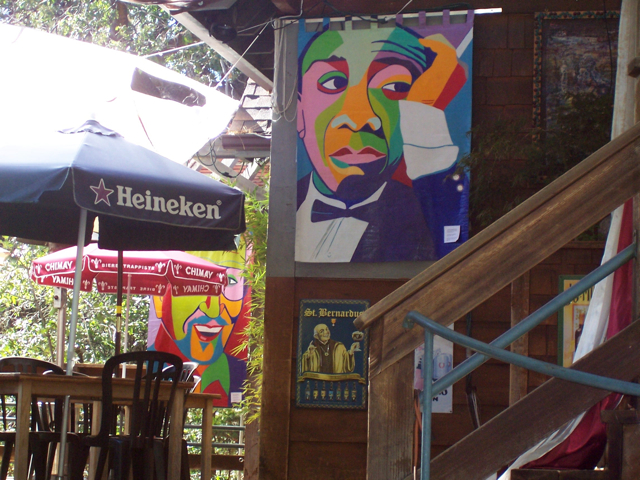 Cafe Aroma, Idyllwild


And after all that we weren't even close to finished with the weekend festivities. We returned to LA on Saturday for the lovely wedding of friends that took place at a really incredible and unexpected venue in an old part of LA (more on that soon.) Then on to a cousin's birthday party, which was special in part because she lives in NYC and flew back just to celebrate her birthday weekend with family and friends in LA. We wrapped it all up yesterday with a quintessential summer day lazing around the pool in "the Valley."
I hope your weekend was just as sweet and satisfying!